Transports Solés sponsors the Rally Empordà 2019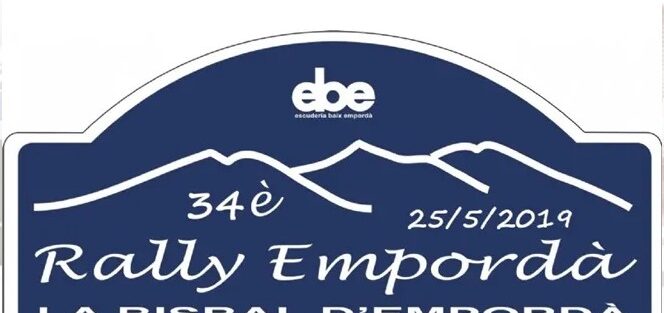 Transports Solés stands by the motor world, even more so, when we talk about sporting events organized in our area. Therefore, this year, once again, we sponsored the Empordà Rally, although in this edition it was not possible to hold the event.
The organization, the Escuderia Baix Empordà (EBE), has been forced to cancel the competition, which was to be celebrated in May 25, with departure and arrival in la Bisbal. At the end of March, the Provincial Council of Girona, owner of the GIV-6703 road through which the rally passed, informed the Catalan Traffic Service that an action was planned on this motorway that made incompatible the passing of vehicles participating in a sporting event. For this reason, the event was unauthorized.
Therefore, the team of Baix Empordà has issued a formal statement in which it explains that "despite having all the official documents ready for the 34th Empordà Rally, the awards, having also submitted the itinerary and the road-book which was scheduled for the 11th of May. At length we find impossible to consider new road routes which will not themselves be affected by this year's works, since every section of the stretch finds itself altered in some way or another. Nor do we dispose of material or time to carry out all necessary changes."
Even so, the desire for engines has not been left unsatisfied! The fans have enjoyed the exhibition space, which has created an excellent atmosphere and an eagerness to see you all again in the upcoming event.