Transports Solés sponsors the 33rd Empordà's Rally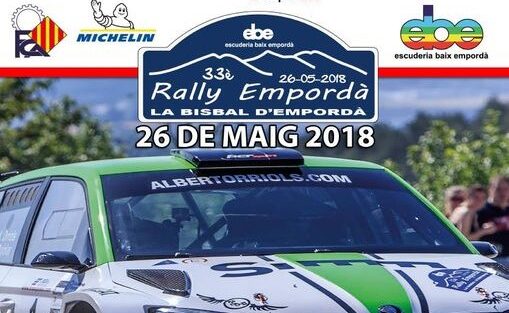 To those of us who are a part of Transports Solés, gasoline runs in our veins. When we were informed that the Empordà Rally was getting underway for its 2018 edition… we also set out to offer our full support!
Transports Solés sponsors this event of the motor world in the Baix Empordà, organized by the Escuderia Baix Empordà (EBE). It is the 33rd edition of this historical rally, which took place on the 26th of May, which starts and ends in la Bisbal. The rally has broken registration records of the Catalan Rallys Championship, with a total of 104 vehicles.
The blaze of means for the success of this rally has been impressive! The organization has foreseen even the smallest details, and from Transports Solés we have made certain that they receive our full support. We hired all the necessary computer equipment and provided coverage and screens that allowed the regulation and the proper functioning of the rally from the control center, in the Theater from la Bisbal.
The rally has had four stages and a route of 51 kilometers of concrete through the winding and spectacular roads of les Gavarres. The organization has planned four control points: time check, departures, arrivals and stop.
The sporting spirit and a pleasant atmosphere have been present at all times, as we have already been able to see right from early morning, an excellent energy was in the air surrounding the exhibition area.
What more can we ask for? Because if the organization and the results have been fantastic, the fans have also been up to the task. Thank you all very much!
Would you like to revive this fantastic Rally Empordà 2018? We invite you to watch this video. A fine summary of the great work done by escuderia Baix Empordà!