La Bisbal vibrates with the Empordà Music Festival
August 2022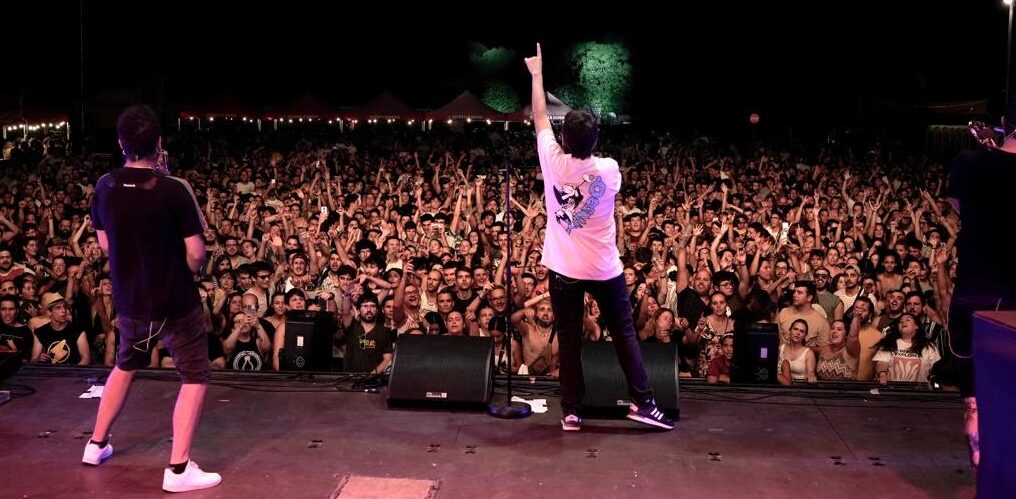 Nearly 4,000 people enjoyed, chanted, danced and celebrated at the Empordà Music Festival! The first edition was held last Saturday, July 30 in La Bisbal, and can only be described as a great success. More than 10 hours of non-stop music with the best bands, in a festival organized by the cultural association Els Voltors and with Transports Solés as a partner company .
At 6:00 p.m., the parking lot of the old football field was already full of atmosphere. Zzoilo and his great success " Mon Amour " inaugurated the festival. The performances followed one another with groups such as Lágrimas de Sangre, La Fúmiga or Zoo; the Di-versiones orchestra and DJs Carles Pérez and Kharloss Selektah , who closed the festival well into the early hours of Sunday the 31st.
"We are delighted to have contributed to making the Empordà Music Festival a reality. It has been a true musical event in the Baix Empordà, with a luxury line-up, artists dedicated to their audience… and the audience dedicated to music", says Francesc Xavier Solés, head of Transports Solés. "I can certify that the environment was at 200% until dawn," he adds. And if this were an Instagram post instead of a blog post, we'd add this emoticon 😉.
The concert took place at the old Bisbal football field and Passeig Marimon Asprer . It offered all the services so that the public couldn't stop enjoying themselves, including a chill-out area, " food trucks " and drinks bar. It had a " village " area to relax between concerts, with gastronomic spaces and stands.
The Minister of Business of the Generalitat of Catalonia, Roger Torrent, together with authorities from Bisbal and the Baix Empordà Regional Council, visited the site, invited by Transports Solés . Afterwards, they attended the start of the festival and were able to enjoy Zzoilo 's opening performance .
The great reception of the Empordà Music Festival makes us suspect that it may become one of the great summer events in the Empordà-Costa Brava. We'll be awaiting the next announcements from the organizing association, Els Voltors, which has celebrated its 25 years with this great festival.
And… while we were writing this news, we received confirmation! Stay tuned, because in 2023 there will be a second EMF!